The land of fairs, Nagaur is not only a market of cattle, but in real terms, is a way of life. Local people take part in these fairs with great enthusiasm & joy. A lot is to explore here! Now then, let us have a look at the upcoming event in the "marble capital of Rajasthan", the Nagaur Cattle Fair – the second-largest cattle fair of its kind in India.
Nagaur Cattle Fair 2020 Dates
The famous cattle fair of Nagaur, Rajasthan will be going to take place from 30th January 2020 to 2nd February 2020.
When & where is it celebrated?
Held every year in January & February, Nagaur Cattle Festival is organized mainly in the Rajputana town of Nagaur. It is a small town situated between Bikaner & Jodhpur in Rajasthan. Nagaur Fair is one of the most famous attractions of Rajasthan, which is hugely traveled by several visitors throughout the globe.
Fair Highlights
An old-fashioned town of Nagaur is sited on old exchanging routes over the fields with no high ground to construct a fort. Leaders of the twelfth century fabricated enormous extensive walls and turrets for Ahhichatragarh Fort (the Fort of the Hooded Cobra). It is a magnificent stronghold fort that can be reached by seven gates. The progressions of royal residences & palaces still exist in the walls of the castle of imperial intrigue with magnificent, splendid creations, beautiful gardens, and wellsprings.
During a visit to Nagaur, one can enjoy a tour through fantastically reestablished royal residences and crowd chambers having probably the best wall artworks in Rajasthan. Beautifully decorated animals, exciting music & enthralling dance performances mark the huge festivities at Nagaur Cattle Fair.
Attractions of the Fair

A special feature is the red chili bazaar, unique to Nagaur Fair.  During the fair, huge towering piles of spicy red chilies are for sale. Likewise, Pushkar Fair, livestock trading is an essential part of Nagaur Mela. Thousands of cattle including cows, horses, camels are sold & purchased (exchanged) here every year.  Though one might find many visitors just as much local people in the mela & all these activities mentioned above make the fair- a 'true desert celebration.'

Things to do in Nagaur Fair
You might wonder what delights a small district of Rajasthan could have to offer.
One can enjoy a campfire while listening to the story tales of tradition & heritage of Rajasthan.

Get entertained by catching an eye view of jugglery acts & puppet shows.

People visiting here can enjoy different sports & activities, including bullock races, tug-of-war & camel races, etc.

During sunset, one can also relish the performances by talented dancers & folk musicians of Jodhpur.

One can shop for spicy red chilies in the most famous Mirchi Bazaar.

Many kinds of memorable items in the form of beautiful headgear fabrics, leather accessories, quality wooden articles, iron crafts, etc. can be bought here for your loved ones.
How to reach Nagaur Fair
By Air: The closest airport connecting the city is Jodhpur Airport, which is at about 135 Km away. Flights to major cities in India like Jaipur, Mumbai, Udaipur & Delhi, can be easily connected from Jodhpur. To reach Nagaur, one has to hire a cab.
By Rail: Nagaur has its railway junction. Jaipur Bikaner intercity Express connects it to Jaipur & Bikaner. Nagaur fair place is well-connected to Bikaner, Jaipur, Jodhpur, Surat & Mumbai via Jodhpur. However, no direct trains are running to & fro from Mumbai, Delhi but one has to reach Jaipur for finding better rail connectivity.
By Road: From Jaipur, Nagaur can be approached by two routes via Jodhpur & Sikar.
Where to stay in Nagaur?
During your visit to Nagaur, one can stay at any preferred hotel of his/ her choice. Hotels in Nagaur are well-equipped with all type of facilities & are perfect for travelers as well as business ventures.
So, pack your bags & head on to the spiritual, religious Nagaur Fair of Rajasthan & observe huge crowds of cattle. Make the most of your holidays along with the savoring in the festive culture of the region.
Contact us to customize Nagaur Cattle Fair Tour as per your arrival dates and convenience.
Nagaur Cattle Fair Tour Package
TOUR INTRODUCTION
This Nagaur Cattle Fair tour is a wonderful tour package for all those cattle lovers & traders. The main motive behind this fair-cum-festival is to revive & promote rich culture, traditions & folk heritage of Nagaur in Rajasthan. Places covered in this tour include Delhi, Agra, Jaipur, Nagaur, and Jodhpur.
Tour Destinations

Delhi – Agra – Jaipur – Nagaur – Jodhpur
Tour Duration  : 9 Nights / 10 Days
TOUR ITINERARY
Day 01: Delhi
Day 02: Delhi
Day 03: Agra
Day 04: Jaipur
Day 05: Jaipur
Day 06: Nagaur
Day 07: Nagaur
Day 08: Jodhpur
Day 09: Jodhpur
Day 10: Jodhpur – Delhi Fly
DETAILED TOUR ITINERARY (9 nights/ 10 days)
DAY 01: DELHI
On the 1st day, arrive at Delhi Airport & meet our representatives who will take you to the hotel. Relax here & enjoy your trip.
DAY 02: DELHI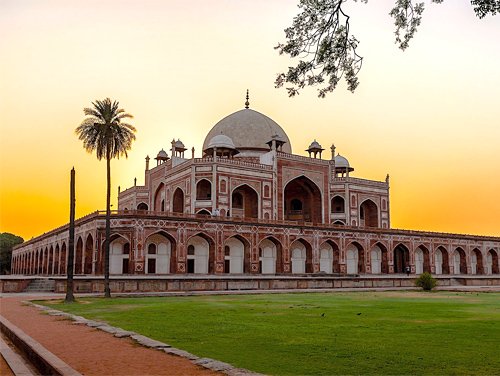 Being a colorful, exciting & wonderful place – Delhi gives you an opportunity to make a visit to some of its beautiful historical monuments, historic places & a lot more for a breathtaking travel.
DAY 03: AGRA
On the 3rd day, arrive Agra from Delhi & explore beautiful attractions like The Taj Mahal,  Agra Fort & shop at the local markets here. An overnight stay in the hotel.
DAY 04: JAIPUR


On the 4th day, after visiting Taj Mahal, drive towards Jaipur. En-route to the remarkable destinations & explore Fatehpur Sikri, & Buland Darwaza. Later, check in to the hotel for a night stay.
DAY 05: JAIPUR
On the fifth day, after taking breakfast, enjoy various excursions & attractions of the city like Jantar Mantar, City Palace, Hawa Mahal, Amber Fort, Albert Hall Museum, Choki Dhani, Nahargarh Fort, Jaipur market. Drive back to the hotel & stay here overnight.
DAY 06: NAGAUR
You'll have morning breakfast in your hotel. Drive towards Nagaur city for Nagaur cattle fair. Check in at the hotel here. Move towards the fairground to witness large animal trading, here one can see Marwari horses, bullocks, shearing sheep & various other trading animals. Later on, come back to the hotel & enjoy the ambience here.
DAY 07: NAGAUR
On the 7th day of your trip, while coming to the fair, enjoy various competitions & cultural activities while adding a flavor to your trip. Spend night in the hotel.
DAY 08: JODHPUR
Have breakfast at the hotel, and then continue your trip towards Jodhpur. Check-in at the hotel & begin your journey to explore royal & historical places of Jodhpur like traditional market, Mehrangarh Fort, Jaswant Thada. Come back to the hotel in the evening & enjoy mouth-watering delicious Rajasthani foods.  Relax after full day excursion.
DAY 09: JODHPUR
Trek to village safari & interact with the local people there while enjoying the traditional life. After returning back from there, enjoy free time for shopping & other activities. Overnight stay in the hotel.
DAY 10: JODHPUR – DELHI FLY

On the very last day of your journey, check out from the hotel & get transferred to Jodhpur Airport from Jodhpur for catching up your flight to Delhi.
From Delhi connect late evening (or midnight) flight to home.
Tour Include/Exclude
Inclusion
1. 9 nights twin sharing hotels with breakfast and taxes.
2. Local English speaking tour guide as per tour package.
4. All presently applicable taxes related to hotel and transport.
5. Air-conditioned car with an English speaking tourist driver as per tour.
Exclusion
1. Entrance Fees of Monuments. (€075 / $085) Per Person
2. Other activities (Cycle Rikshaw, Tonga Ride, Elephant Ride) during the tour. (€020 / $025)/pax
3. Cost of Domestic flights ( Jaipur / Delhi or Jaipur / Mumbai ) ( USD 55 / EURO 48 )/pax.
4. Lunch and Dinner.
5. Extra expenses such as laundry, drinks, tips, etc.
6. Upgrade vehicle – from medium car to Toyota Innova. (€32 / $35)
Other Terms and Conditions :
1. Above Cost is only valid during Nagaur Cattle Fair ( 30/01/2020 to 2/02/2020 )
2. Domestic flight fare may fluctuate at the time of booking.
3. Please ask for more and specific information on Pricing.
4. Various Discounts are also available – subject to terms and conditions.
Make your booking for Nagaur Cattle Fair 2020 with us. We are Govt. of India authorized tour operator and are serving in this industry from the last 24 years. We have a number of satisfied clients across the globe. You can check the reviews of our clients on our website and also on TripAdvisor. Book the Nagaur Cattle Fair
to customize Nagaur Cattle Fair 2020 Tour as per your arrival dates and convenience.