Pushkar Camel Fair India 2023 is a must-see festival for tourists visiting Rajasthan, India. The Pushkar Camel Fair also known as Pushkar Fair or Pushkar Mela, started mainly as a cattle trade fair, where people brought their cattle, Camels, and Horses for trading in the market. About a century old, the Pushkar Fair has developed from a cattle trade fair to a grand spectacle of vibrant colors and the cultural heritage of Rajasthan. Pushkar Mela is organized in the holy city of Pushkar which starts in the month of Kartik (acc. to the Hindu Lunar Calendar) and ends at Holy Kartik Purnima. This Fair begins between October and November. Pushkar festival Mela is one of the main tourist attractions for international tourists to visit the state of Rajasthan during this season. The Pushkar festival in Rajasthan starts in the colder season which attracts over 200,000 visitors per year.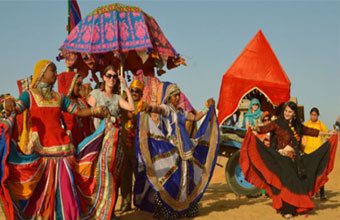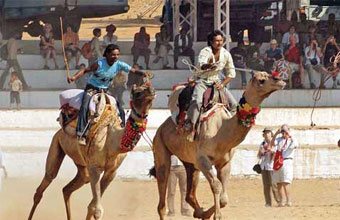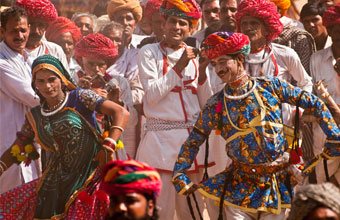 Pushkar Camel Fair India 2023 Dates
Pushkar Camel Fair Rajasthan 2023 starts on Monday, 20 November 2023, and ends on Monday, 27 November 2023.
Pushkar Camel Fair Highlights
Activities at Pushkar Camel Fair
Pushkar Camel Festival is one of the world's largest camel trade fairs. More than 30,000 camels are traded during the Pushkar Camel Fair every year.


Apart from cattle and camel trading, the Pushkar Camel Fair in parallel holds a festival of folk music and dances, Ferris wheels, magic shows, cultural events, and competitions. Such as Tug of War– games for women's teams and men's teams, Longest Moustache – a competition for Moustache Lovers, Matka Phod, a Bridal competition, Rajasthani Group Dance, Camel Race, Camel Decoration (Gorband), Camel Dance Competition, Wrestling Competition, Matka Race for women.
There are many Indian sports competitions (e.g. Kabadi) where locals play against visitors (mainly tourists). Tourists also can take part in other competitions like Turban Tying and Tilak Competitions. There is also an Indian Bride and groom Competition (for Foreigners) organized by Rajasthan Tourism. The environment of Pushkar becomes colorful and vibrant during the fair as many tourist visits to experience the cultural heritage of Rajasthan.
Religious Aspects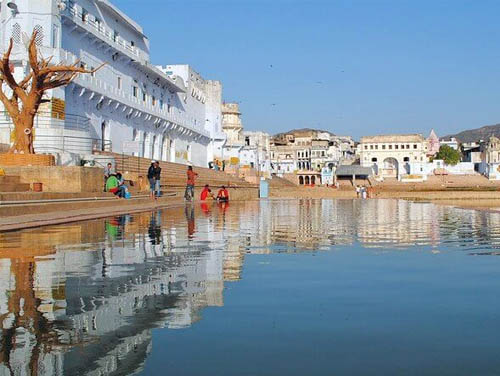 Pushkar is the home to the only Brahma Temple in the world. It is one of the sacred Hindu pilgrimages where people come for salvation.
Acc. to Hindu Mythology, Lord Brahma one of the gods in the Hindu Trinity (others are Lord Vishnu and Lord Shiva) who is believed to be the creator of the Universe dropped a lotus flower here and thus named it "Pushkar" which means "Blue Lotus flower".

On the Eve of Holy Kartik Purnima, hundreds of pilgrims around the world come to take a dip in Pushkar Lake to remove their sins.
Suggested Tour Itinerary for Pushkar Camel Fair (7N/8D)
Pushkar Camel Fair 2023 Tour Plan (7 Nights/8 Days)
20 Nov:- Delhi
21 Nov:- Delhi
22 Nov:- Delhi – Agra (Taj Mahal)
23 Nov:- Agra – Fatehpur Sikri – Jaipur
24 Nov:- Jaipur
25 Nov:- Jaipur – Pushkar
26 Nov:- Pushkar
27 Nov:- Depart Pushkar
Tour Cost
Tour Cost Per PersonDuration (20/11/2023 – 27/11/2023) (Minimum 2 people traveling together)
| Standard Tour Package | Deluxe Tour Package | Luxury Tour Package |
| --- | --- | --- |
| USD 1350 / EURO 1250 | USD 1650 / EURO 1550 | USD 1950 / EURO 1700 |
Tour Include/Exclude
Inclusion
5 nights twin sharing hotels with breakfast and taxes.
2 nights in Aircon Camps in Pushkar with all meals.
Air-conditioned car with an English-speaking tourist driver as per tour
Local English-speaking tour guide as per tour package.
Taj Mahal Entry fee for one time.
Air-conditioned train ticket from Pushkar / Delhi.
All presently applicable taxes related to hotel and transport.
Exclusion
Entrance Fees of Monuments. (€075 / $085) Per Person
Activities (Cycle Rikshaw, Tonga Ride, Elephant Ride) during the tour. (€30 / $35)/pax
Cost of Domestic flights (Jaipur / Delhi or Jaipur / Mumbai).
Lunch and Dinner.
Extra expenses such as laundry, drinks, tips, etc.
Upgrade vehicle – from medium car to Toyota Innova. (€45 / $55)
Other Terms and Conditions :
1. The Above Cost is only valid during the Pushkar Fair. (20 – 27 Nov).
2. Domestic flight fares may fluctuate at the time of booking.
3. Please ask for more specific information on Pricing.
4. Various Discounts are also available – subject to terms and conditions.
Hotel Details: Below or Similar
| City | Standard Hotels | Deluxe Hotels | Luxury Hotels |
| --- | --- | --- | --- |
| Delhi | Hotel Madhuban | Hotel Jaypee Siddharth | Hotel Le Meridian |
| Agra | Hotel Crystal Sarovar | Hotel Grand Imperial | Taj Hotels & Convention Center |
| Jaipur | Hotel Vimal Heritage | Hotel Alsisar Haveli | Hotel ITC Rajputana |
| Pushkar | Royal Desert Camp | Royal Desert Camp | Royal Desert Camp |
In addition to the above or similar hotels, we have the option to stay in a few of the top super luxury heritage Hotels, Retreats, Lodges, Homestays, etc. If you wish to do so, do share your thoughts with us.
Detailed Itinerary
Detailed Itinerary ( Pushkar Camel Fair Rajasthan Tour 7 Nights/8 Days)
DAY 01: ARRIVE IN DELHI
You will arrive at Indira Gandhi International Airport T3. Here you will be met by our representative who will welcome you in the traditional Indian way. Later you will be transferred to your hotel. Check-in at your hotel.
Night stay in Delhi.
DAY 02: DELHI
Breakfast at your hotel.
Later our guide will join you for a full-day tour of Old and New Delhi.
Delhi, with a history of 5,000 years is amongst the most beautiful and historic cities across the globe. Here you can find the traces of cities in Delhi built with time. In the morning we visit New Delhi. We drive through India Gate, President House, Parliament House, and other Govt. Buildings. Later we visit Humayun's Tomb, Lotus Temple, and Qutab Minar (the 73-meter-high victory tower).
Afternoon, we visit Old Delhi: Red Fort, and Jama Masjid (The Friday Mosque which can house 20,000 people for prayers at one time). We also visit Chandni Chowk (the central square of Old Delhi). Here we will do a two-hour cycle rickshaw ride to visit the narrow but colourful bazaars of Old Delhi. Finally, we visit Raj Ghat – the cremation place of Mahatma Gandhi.
Night stay in Delhi.
DAY 03: DELHI – AGRA DRIVE ( 215 km / 3:30 Hrs )
Breakfast at the hotel
Subsequently, we drive to Agra via Yamuna Expressway (our English-speaking driver and the air-conditioned vehicle will be with us during the whole tour till we fly out of Jaipur on day 08. Upon arrival in Agra, check in at your hotel and rest for a while.
Afternoon (around 01.30 PM our guide will join you for the tour of Agra. We visited Agra Fort and The Tomb of Itmad Ud Daula. You may stay in Agra Fort till sunset to view the Taj Mahal.
Night stay in Agra.
DAY 04: AGRA – JAIPUR DRIVE ( 241 Km / 4:30 Hrs )
Early morning starts with the sunrise view of THE IMMORTAL TAJ MAHAL. A dream turned into a white marble mausoleum. A gift of a beloved husband to his wife. Return to the hotel for breakfast. Later drive to Jaipur via Fatehpur Sikri – The abandoned capital city built by Great Mughal emperor Akbar.
On arrival in Jaipur, transfer to the hotel and check-in.
Night stay in Jaipur.
DAY 05: JAIPUR
Early breakfast.
Jaipur – It is the capital city of Rajasthan and is also known as THE PINK CITY. Jaipur offers a unique blend of Rajasthani architecture, Forts, Palaces, and Havelis. With its colourful people and busy market streets decorated with colourful shops, it is a paradise for global travellers.
We start our day with an Excursion Trip to Amber Fort – The Old Capital City of Jaipur located outside 15 km from the present city. Here we will ride a decorated elephant to go atop the hill. (Elephant ride is on a direct payment basis).
Later you can go sightseeing in Jaipur city with a tour guide. Visit City Palace, Hawa Mahal, (THE PALACE OF WINDS), Jal Mahal (Water Palace), Albert Museum, and Birla Temple.
Later in the evening not miss a fantastic shopping opportunity. Finally, come back to the hotel.
Night stay in Jaipur.
DAY 06: JAIPUR – PUSHKAR DRIVE ( 146 Km / 3 Hrs )
After breakfast you will drive to Pushkar – THE HIGHLIGHT OF THE TOUR – PUSHKAR MELA is awaiting you upon arrival check in to your air-conditioned camp which comes with attached private facilities.
Your stay is on a full-board basis. Lunch.
Then the rest of the day to explored various facts about the Pushkar Fair.
These two days you can wander around Fair Grounds.
Witness various activities. Small roadside shops decorated with local handicrafts etc. (Bangles, Jewellery, Trinkets, etc.)
Dinner and overnight stay in your Air conditioned camp.
DAY 07: PUSHKAR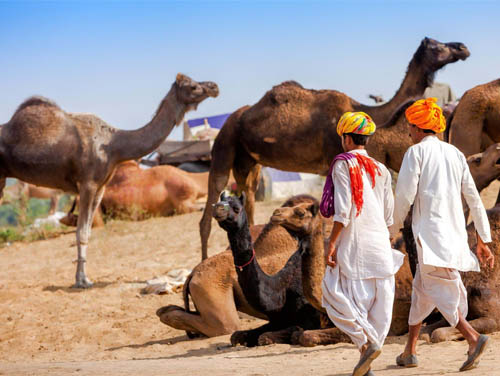 After breakfast, you will again visit Pushkar fair glimpses. The whole day is free for watching every ingredient that makes Rajasthan a distinct place can be spotted in the fair including men dressed in colourful traditional clothes, women in mirrored skirts and vivid shawls, embroidered garments, exquisitely designed jewellery, pots, and ornaments. Do not forget to visit The Brahma Temple and Holy Pushkar Lake.
All three meals will be at the camp.
Night stay at camp.
DAY 08: DEPART PUSHKAR
Breakfast at the hotel
Checkout from the hotel and drive to Pushkar station to board your train to Delhi (Train Time: 1530/2230 Hrs) included in the package.
Or Drive from Pushkar to Jaipur airport which 3 hrs drive and connect your flight to Delhi or Mumbai.
Flight timings are as below:-
1425/1525 Hrs Jaipur/Delhi Indigo
1905/2015 Hrs Jaipur/Delhi Indigo
1400/1550 Hrs Jaipur/Mumbai Air India
1505/1705 Hrs Jaipur/ Mumbai Vistara Airlines.
From Delhi/Mumbai connect late evening (or midnight) flight to home.



Plan your Trip to Pushkar Camel Fair India 2023
Highlights of Pushkar Camel Fair India 2023
Pushkar Mela 2023 itself is a grand spectacle where over 40,000 Camels, Horses, and cattle can be seen. There were many amazing and exciting activities. Some of them were Hot air balloon Rides, Adventure activities, showcases of local talent, Live musical performances, and Camel and horse dance competitions.
Our air-conditioned camp which comes with attached private facilities in Pushkar Camel Fair 2023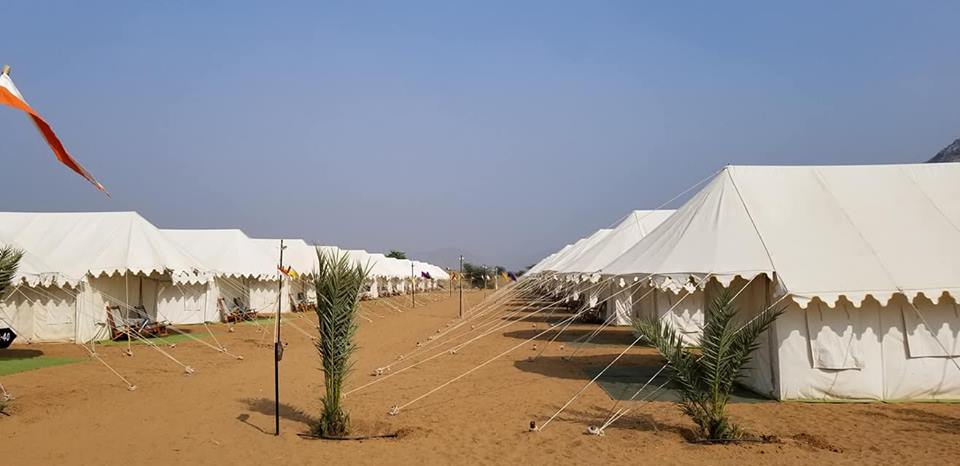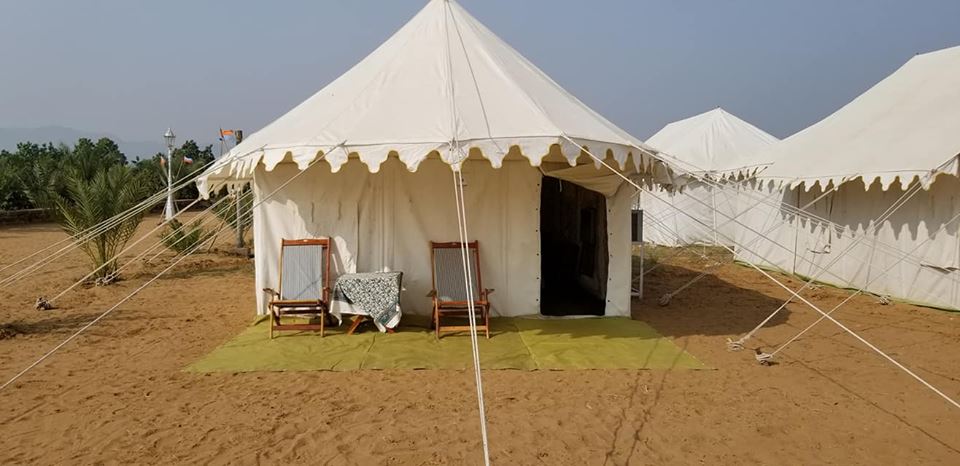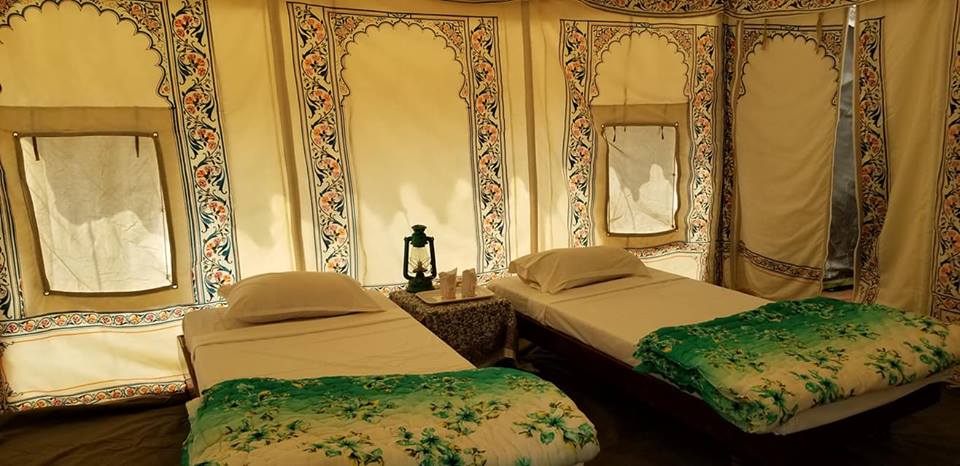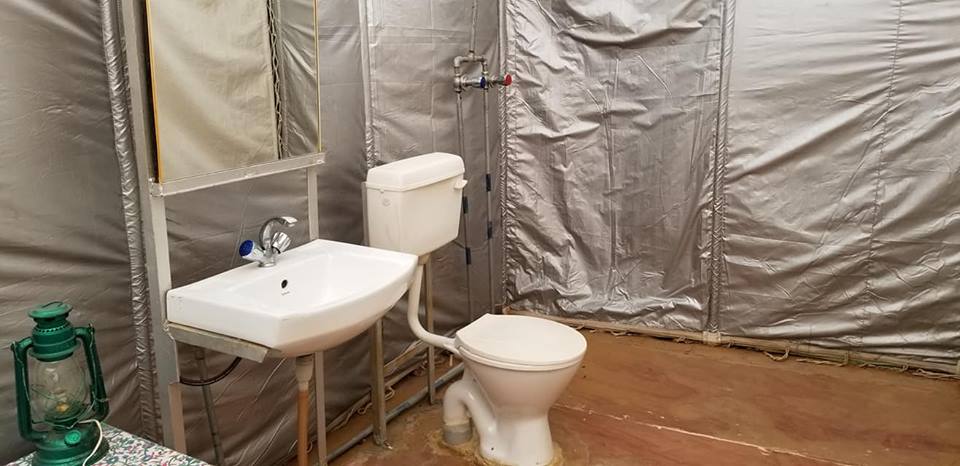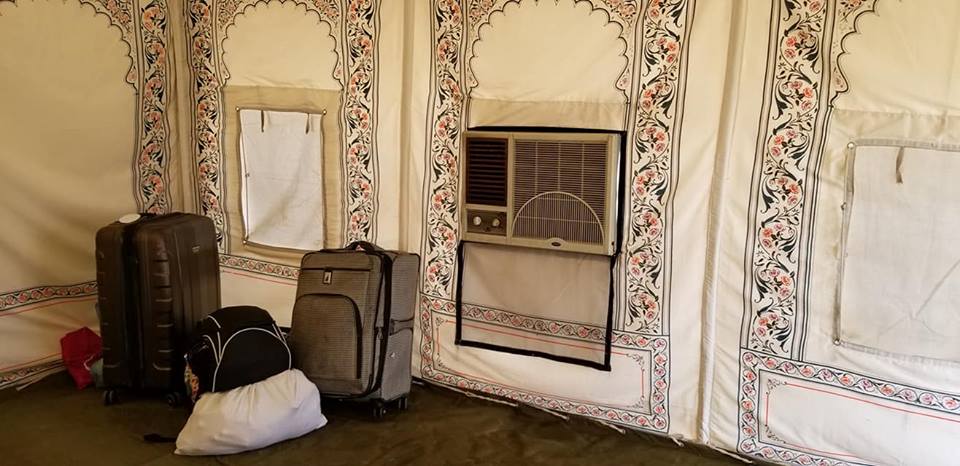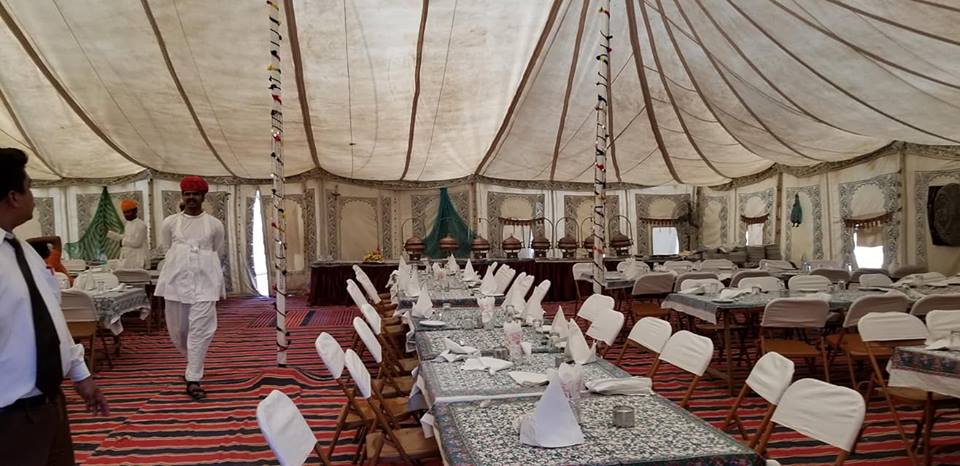 Things to do in Pushkar Festival of Rajasthan| Pushkar Mela 2023
There are many offbeat things one can experience while visiting the Pushkar Camel Festival in India in November (the Pushkar festival of Rajasthan)
Pushkar India camel festival. Here are the top exciting activities which admired by almost every visitor coming here:
• Camel Safari in Pushkar
Going for a trip to Pushkar Fair, you can't miss the exciting Camel safari which is loved by all the visitors & will enthrall you with joy. Camel Safari offers you a great chance to experience life in the desert.
• Quad Biking Tour
Explore the desert to have ultimate fun by riding in Quad Bike through the desert and enjoying the fantastic landscape of the desert. Once you reach the desert, ride through the sand dunes for fun and adventure.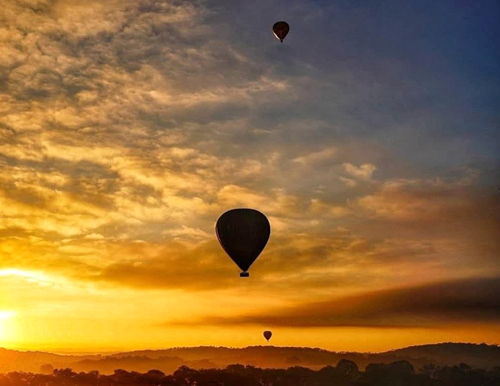 If you love to explore the vast deserts, then be enthralled by this exciting quad-biking experience.
• Hot Air Balloon Ride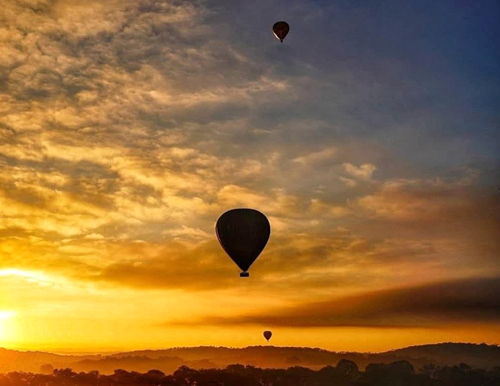 Explore Pushkar City from the top by trying this exciting activity. Enjoy the sights of the ancient sacred landscape.
Best for photography lovers who love to capture some of the most splendid shots of the city; this enthralling activity might prove to be a double treat.
Early morning or late afternoon is the best time for this activity.

There is no better way than a hot air balloon ride to explore the landscape and mountains of Pushkar City.
Places to visit in Pushkar
Pushkar is one of the oldest cities of India, it has its fair share of old magnificent architectural buildings and Historical Monuments. Apart from Pushkar Camel Festival, there are many temples, forts, and places to visit in Pushkar.
Some of the famous and historical places to visit in Pushkar are :
1. Pushkar Lake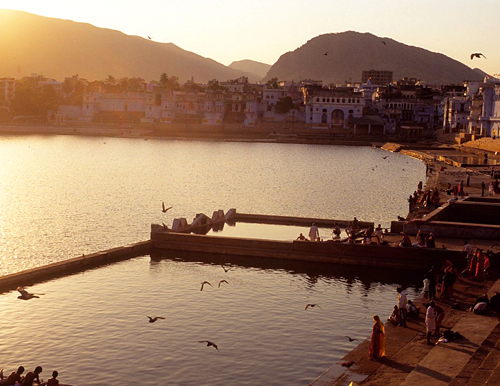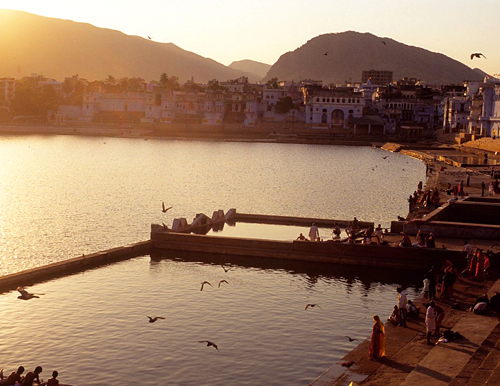 One of the major tourist attractions that equally attract not only Indians but also international tourists, the Pushkar Lake is considered as the holy/sacred lake for the Hindus who came to take a holy dip. The famous lake is witnessed by thousands of visitors, flocking towards it to take a holy bath to wash away the sins of their whole life.
2. Jagatpita Brahma Temple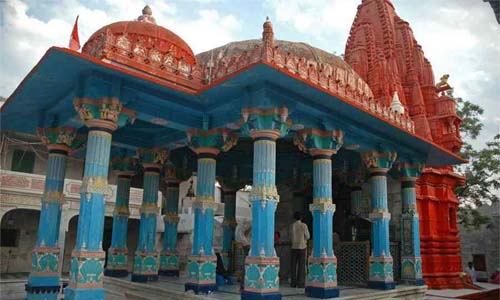 Also called Jagatpita Brahma Mandir which is dedicated to Lord Brahma.  It is one of the few places to visit in Pushkar.  This temple is located near Pushkar Lake. It is a place of worship, built in the fourteenth century. Married men are not allowed entry into the sanctum as the place is only reserved for ascetics & sanyasis.
The holy place is surrounded by a large no. of devotees throughout the year. Many people come here only after taking a holy dip in Pushkar Lake.
3. Savitri Temple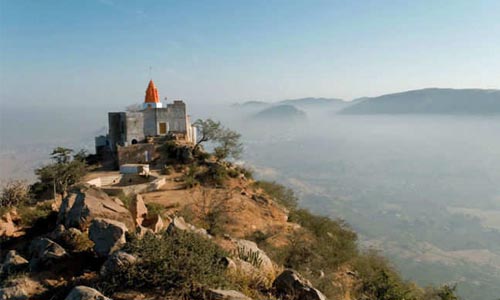 Located at the top of Ratnagiri Hill, Savitri Temple has a legend behind it. Visiting this place of worship is quite an experience. In this temple, one can find both the idols of the wives of Lord Brahma named Savitri and Gayatri installed. This temple has a religious significance to offer. Pilgrims from all over India & abroad visit here to pay respects to the divine Goddesses.
4. Man Mahal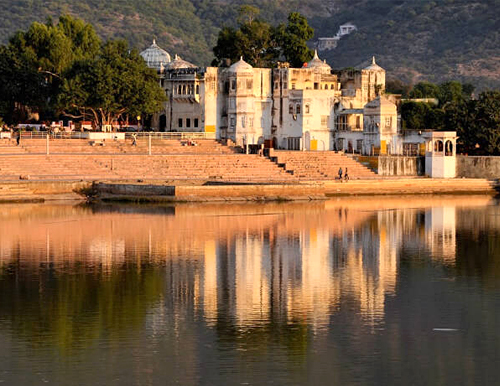 Man Mahal is one of the places to visit in Pushkar which is located beside the Sarovar Lake. You can explore the entire view of Sarovar Lake and its surrounding regions. Open for visitors who can stay here and enjoy the many facets of Pushkar.
The magnificent palace is also called the Sarovar Hotel which offers a world-class stay to all international travellers.
5. Varah Temple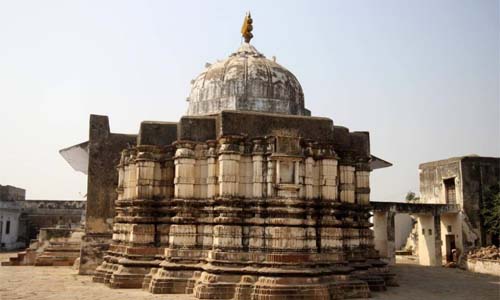 Out of the largest and most ancient temples in Pushkar, this temple is dedicated to Varaha, a boar that is considered to be an incarnation of Lord Vishnu. The highlight of the place is the magnificent image house present inside it. This temple is considered amongst the most beautiful temples in the region of Pushkar in Rajasthan and also one of the best places to visit in Pushkar which is visited by people from across all the regions.
Thus, the temple is also a favourite place to explore the facets of Hindu mythology.
6. Ramavaikunth Temple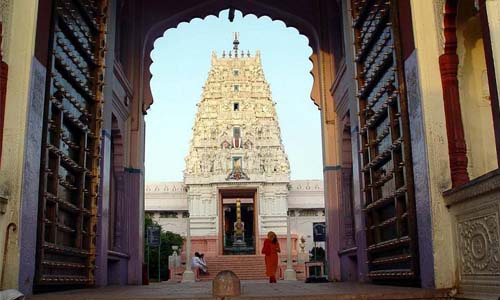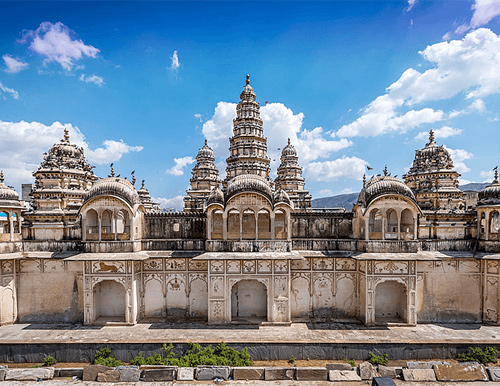 One of the most visited Hindu temples in Pushkar which is dedicated to Lord Rama. The great temple transcends its charming beauty with the towering spires & pagodas. It is considered the holiest temple in Pushkar, Rajasthan.
7. Rangji Temple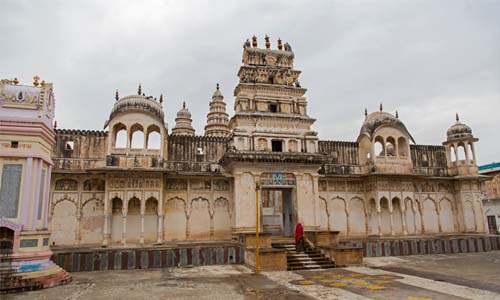 The temple is Known for its South Indian architecture such as the high gopuram, this temple is among the newer temples of Pushkar which are dedicated to Lord Rangii. It is one of the famous shrines in the region and experiences a huge no. of visitors every year. Being a Vishnu temple, one can see a large gathering of Vishnu devotees here on important occasions. This popular temple is amongst the top places to visit in Pushkar.
8. Pushkar Bazaar
It is one of the top tourist destinations in Pushkar and also amongst the most popular places to visit in Pushkar.
Although, it is a crowded market, yet a beautiful place to visit. All types of handicrafts and miscellaneous items are sold here. Here, one can shop for Rajasthani costumes. There are many items only sold in this bazaar like embroidered fabrics, utensils made of brass, glassware, leather bags made of camel skin, belts, and many other things that have a high demand among international visitors.
9. Naga Pahar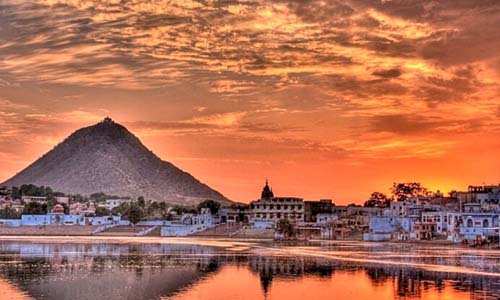 Pushkar and Ajmer are divided by a hill which is known as Naga Pahar. Ancient people believe these hills as the 'home of famous Sage Agastya Muni'. These hills also house a lake called Nag Kund. Naga Pahar offers a spectacular view of Pushkar City from its top.
10. Rose Garden
Pushkar City is also known for its rose farming which is referred to as the Rose Garden of Rajasthan. Here, the farmers grow a wide variety of roses and the diversities of this flower grown here are exported throughout the world. This land full of beautiful red roses spreads a fragrance that makes one crave to sit and spend some cosy time in the garden.
How to visit the Pushkar festival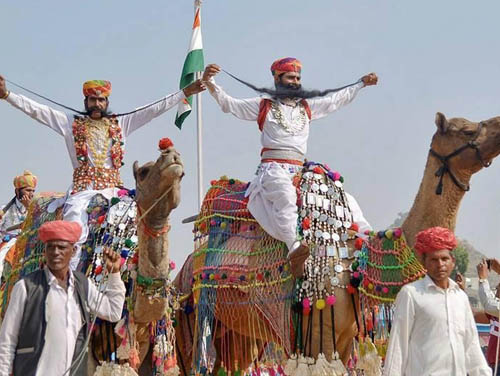 Pushkar is located close to Delhi, Agra, and Jaipur, it is accessible by road or even rail from anywhere without any trouble.
By Air:
The nearest airport to Pushkar is in Jaipur, which is 140 kilometers away. The airport is well-connected to cities like Delhi, Mumbai, and Kolkata. Once you reach the airport, you can hire a cab to reach Pushkar.
The journey from the airport to the city will take approximately 3 hours. You can book a cab in advance or hire from the taxi vendors outside the airport.
By Road:
Buses from Delhi to Ajmer and further to Pushkar are readily available. The Rajasthan State Road Transport Corporation runs deluxe and semi-deluxe buses (both air-conditioned and non-air-conditioned) connecting Ajmer to nearby cities and then transport you to Pushkar for a very nominal fare.
By Train:
You will need to take a train to Ajmer and then take a 30-minute drive to Pushkar. The Ajmer railway station is well-connected with major Indian cities like Delhi, Mumbai, Jaipur, Allahabad, Lucknow, Kolkata, Bhopal, and Bangalore.
Make your booking for Pushkar Camel Fair 2023 with us. We are Govt. of India authorized tour operator and have been serving in this industry for the last 24 years. We have a number of satisfied clients across the globe. You can check the reviews of our clients on our website and also on TripAdvisor.  Book the  Pushkar Fair Tour
Frequently Asked Questions:- 
Q.1 :- What are some common activities at the Pushkar Camel Fair?
The camel fair in Pushkar holds several cultural events and competitions comprising dance, tug of war between ladies' teams along with men's teams, the matkaphod, bridal competition, longest mustache competition, camel races, and more. A lot of people visit the banks of Pushkar lake where the fair takes place.
Q.2 :- What is special about Pushkar Fair?
Throughout the India camel festival, the pilgrims take a holy dip in Pushkar lake. It is the auspicious time of the year as this is believed that in case somebody takes a holy bath on the day of the complete moon, then that individual gets special blessings. You also enjoy the Pushkar music festival at this fair and other thing.
Q.3 :- Why is Pushkar camel festival celebrated?
The original intention behind the Pushkar festival Rajasthan was to appeal to local camel and cattle traders to do business throughout the holy Kartik Purnima festival, around the full moon in the Hindu lunar month.
Q.4 :- What is the best time to visit Pushkar?
The best time to visit Pushkar is in October-November, during the celebration of the camel fair in Pushkar Rajasthan, which is also the onset of the winter season. But, the tourist season begins in October and ends in February. You can check Pushkar camel fair dates if you enjoy this camel fair.
Q.5 :- What should I buy from Pushkar?
When you go to Pushkar camel fair, there are so many things that you can buy from the Pushkar. Pushkar festival Rajasthan brings so many things to the fair, that you can enjoy and buy such as silver jewelry, shoes, garments, sweets, toys, and other things.
Q.6 :- Which is the largest camel fair in the world?
The largest camel fair in the world is the camel fair in Pushkar Rajasthan. This is organized annually starting on the Hindu calendar months of Kartik. The fair actually celebrates the significance of camels in the life of Rajasthani citizen.
Q.7 :- Is Pushkar safe at night?
Pushkar is a small town where people know each other, so this can feel very safe, also at night. In this town, the big celebration held is known as the Pushkar festival Rajasthan, and so many travelers visit there, so the spot is very safe.
Q. 8 :- Where is Pushkar Fair celebrated?
The Pushkar camel fair is celebrated in the city of Pushkar. This facilitates of the fete of cattle, camels, and horses and is popular all around the globe. This is a seven-day fair that takes place throughout the month of October-November.
Q.9 :-What is the Distance of jodhpur to Pushkar?
The Pushkar Jodhpur distance is around 217.1 km. This takes around 4 hours and 30 min. This is different as per the kind of vehicle you utilize to visit Pushkar.
Note: If you're planning to visit Pushkar to see livestock trading, arrive a couple of days before the fair starts. Make earlier bookings with us at affordable prices & tailor-made itineraries which can be further accommodated according to your choice.
Contact us to customize the Pushkar Camel Fair India 2023 Tour as per your arrival dates and convenience.